Cleansing and Rejuvenation
A rejuvenation workshop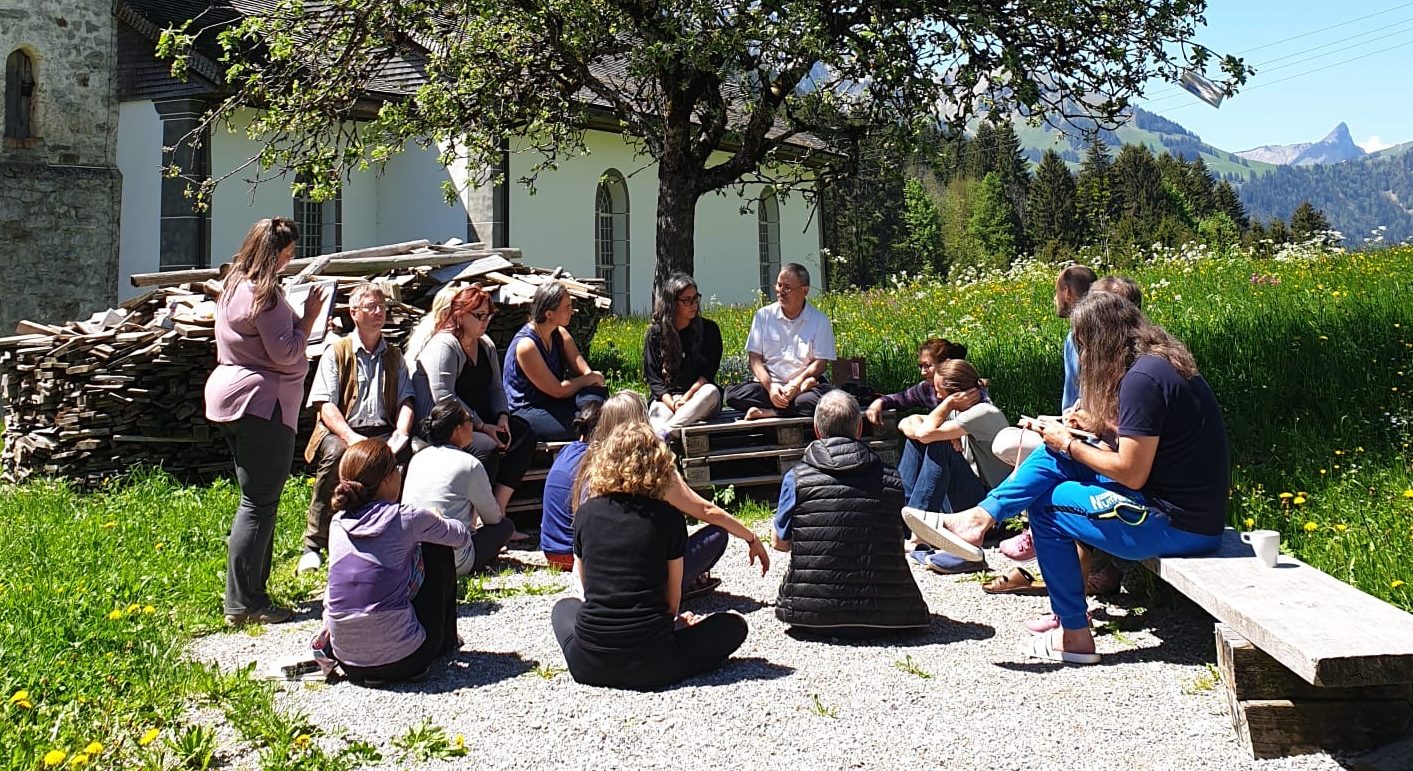 A Threefold Workshop on Tibetan Cleansing, Medicinal Butter Preparation and Chulen Rejuvenation Retreat.
This 7-day extensive workshop took place in spring 2019, in the beautiful, pure, and peaceful environment of the Swiss mountains (village of Jaun). It was based on three of the most important practices in traditional Tibetan Medicine pharmacy preparations: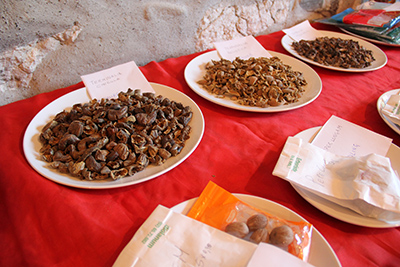 Tibetan medicine's body mind cleansing.
Tibetan medicine's Menmar: Two different medicinal butter preparations.
Tibetan medicine's geriatric practices: Longevity and Chulen rejuvenation practice.
For this special threefold workshop, Dr. Pasang Y. Arya wrote a specific manual in English and Tibetan, detailing the necessary practical instructions. This workshop was restricted to Tibetan Medicine advanced students, and Dr. Pasang was assisted by Mrs Elena Guerlone, one of his most senior students.
The first part of the workshop, on body mind cleansing, was organized based on the therapeutic method of treatment. For any kind of treatment, prevention of diseases and especially Chulen/rejuvenation practice, the body mind should be cleansed of toxins and the digestive organs purified. This is done by taking a Tibetan Medicine herbal decoction. The decoction formula has been especially formulated based on non-toxic ingredients by Dr. Pasang Arya after long years of extensive research. All students participated in the preparation of the decoction and experienced the body mind cleansing in the retreat. All felt great and were amazed by the benefits experienced within a short period of time due to the cleansing.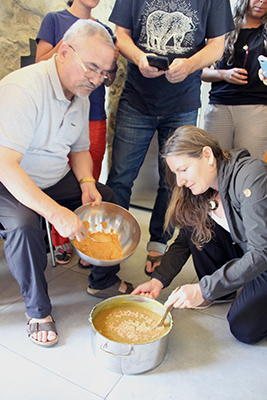 After the body purification, the 2nd part of the workshop focused on medicinal butter (Menmar in Tibetan) preparation. Menmar making requires a great deal of work such as cooking the ingredients, extracting its most important substances and concentrating the decoction. Honey and molasses should be detoxified and purified, and pure cow milk and butter should be used to finally obtain medicinal butter. Applying the traditional methods to the process, and taking great care are particularly important. Two different Menmar were prepared in two days, and preserved in bottles for the rejuvenation practice.
Still, to be transformed into Chulen or rejuvenation nectar-like medicine, the medicinal butter needs to be blessed with the Buddha Amitayus rite and ritual. All bottles were displayed on the altar in front of the Medicine Buddha and Buddha Amitayus. The Chulen rejuvenation meditation practice and rites and rituals of Buddha Amitayus were performed over the next two days. Each participant recited a minimum of ten thousand Buddha Amitayus' longevity mantra with additional Medicine Buddha Sadhana practice and mantra recitations. After the Chulen rejuvenation rite and rituals have been performed traditionally, the medicinal butter becomes like a nectar that rejuvenates and prolongs life. All the bottles were divided amongst the participants. The next day, certificates were delivered with a small celebration.

………………………………………………………………….
Comments and observations from a few participants of Cleansing workshop, June 2019.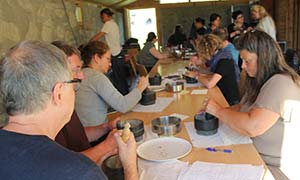 Naila Castillo – Argentina – First time cleansing
I wanted to clean my body and mind. The only cleansing programs I could find at home were related to dieting, or involved green juices or juicing.
Physically, I feel lighter in my lower body and my stomach feels good with none of the acidity that is normal for me. I am a nervous traveler and had been feeling pain and soreness in my jaws and teeth – the effects of clenching my teeth for the duration of the long flight. Strangely, these pains disappeared after the cleansing.
Mentally, my mood has changed, is lighter. I am more communicative, calm and present around others, somehow I am more conscious.
Definitely I will cleanse again, and received enough information to try on my own. Would like to do for others but will try on myself and my mother first!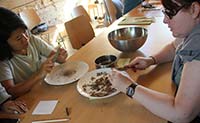 Felicity Yeo – Singapore – First time cleansing
Learnt about it as a student of Tibetan Medicine and wanted to experience it first-hand. I anticipated it would have good effects on my body.
My expectations were exceeded. My body felt lighter and more relaxed. Mentally, I felt more calm, patient and thoughts were clearer. I experienced deeper sleep than usual and woke feeling refreshed.
I will cleanse again and am confident I can do on my own. I would also like to do for others because it works and would be of benefit to the wider society.
Elí Pinto – Brazil – First time cleansing
I wanted to learn the steps to detoxify my body. I thought it was important to be away from home to do the cleanse, and the fasting beforehand prepared my body. I was able to feel the decoction penetrating and detoxifying my body, particularly in the stomach area.
I will definitely cleanse again and am confident I can do on my own. I will be doing straightaway on my husband and friends!
People should know that this is simple, and uses an ancient formulation that can benefit modern society. It is a natural way to put the body into a condition where it can work. I am amazed at the intelligence of the body, as soon as it gets rid of the liquid, it stops. The body tells you what it needs.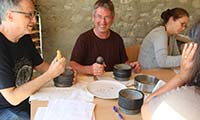 Thomas Waysocher – Austria – First time cleansing
Learnt about cleansing as a student of Tibetan Medicine.
My expectations of this cleansing were two-fold. First of all, I wanted to discover whether cleansing will be a good technique, or therapy, for a cold-bile problem. I found that the actual cleansing part worked quickly. It is however, not a cure on its own and there are other factors, such as diet, that I will have to incorporate. It is a good first step though. Secondly, as a veterinarian, I am interested in this cleansing technique for humans as well as animals, even farm animals. They have the same problems as humans, with most chronic diseases being caused by indigestion, with too much acid leading to chronic inflammation or low levels of inflammation.
I feel confident that I can do cleanses for others, and personally will repeat 2 to 4 times per year.
Francesca Castella – Switzerland – First time cleansing
Learnt about it as a student of Tibetan Medicine. I was curious and wanted to experience a cleanse first-hand, but also wanted to do with someone in whom I had trust and confidence.
I was surprised that the method was so quick and easy: only a short time without food in preparation for cleansing, and then the time from start to finish of the cleanse itself was not long. Also surprising, was how tired I felt afterwards. My intestines felt clean, and even though I was not experiencing a problem with my stomach, it felt much better than before, as though it was in better condition. Even now, a few days after the cleanse, and eating food, my stomach is still feeling good and I have more energy.
I will definitely cleanse again, and I feel confident about doing for others.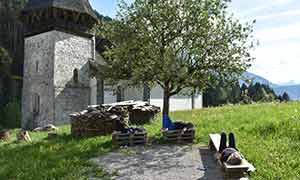 David Bossuyt – Belgium
Learnt about cleansing as a student of Tibetan Medicine. Only other cleansing experience was a 4-day cleanse based on grapes about 20 years previously.
I was curious and wanted first-hand experience, to discover what would happen within my body and the effect on my mind. I wanted to see this traditional cleansing technique, however I would not trust just anyone. I have a lot of faith in Dr. Pasang and know that I can depend on him to do things true to tradition. The results exceeded my expectations. Physically it worked and I feel clean inside, and mentally, I feel calmer.
I will definitely cleanse again. After the thorough explanation by Dr. Pasang, I feel confident that I can do it on my own. I will do a few times for myself to gain experience before trying on others. People should know that the body feels fresh again. The older you get the more waste products are accumulated, medicines will not absorb if body is not clean.