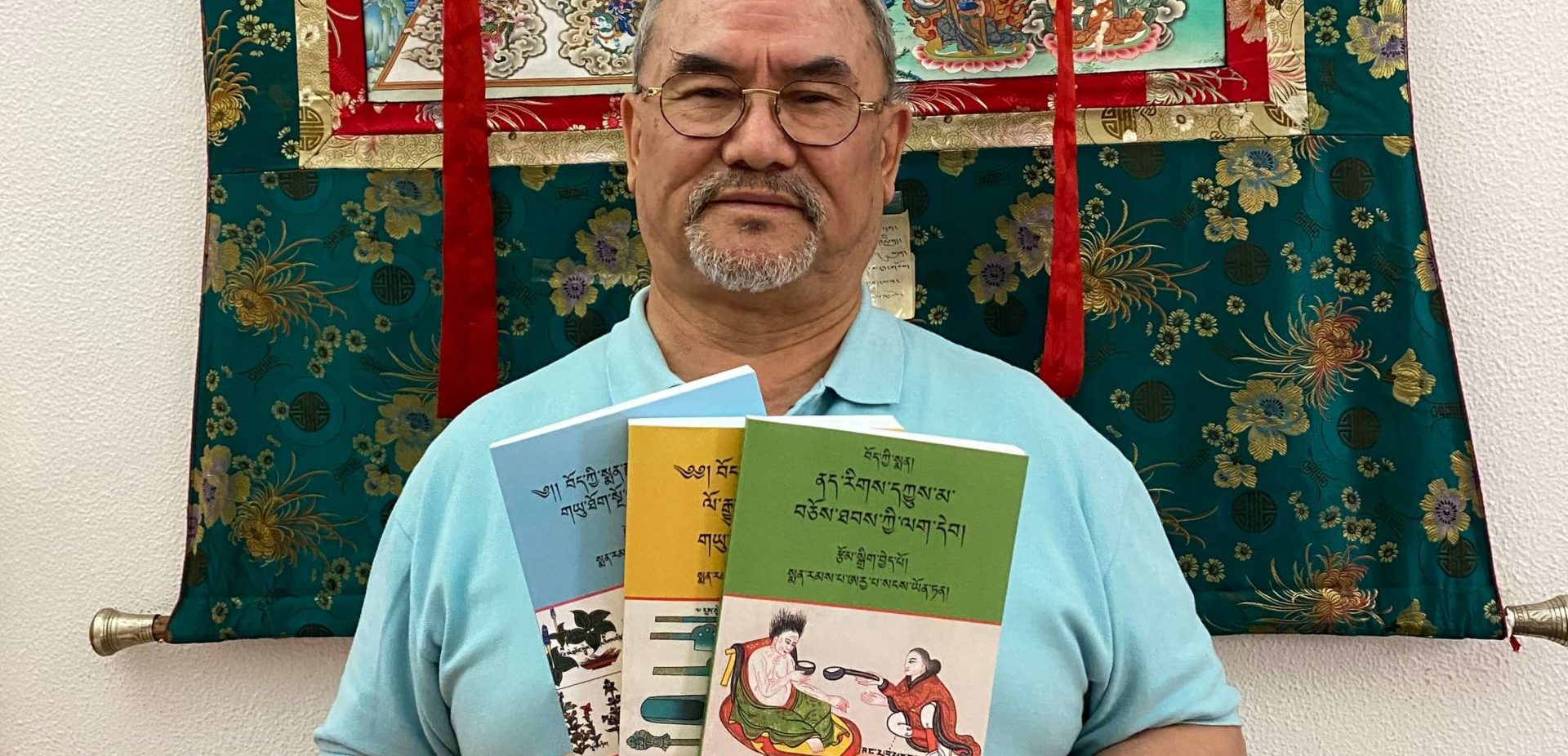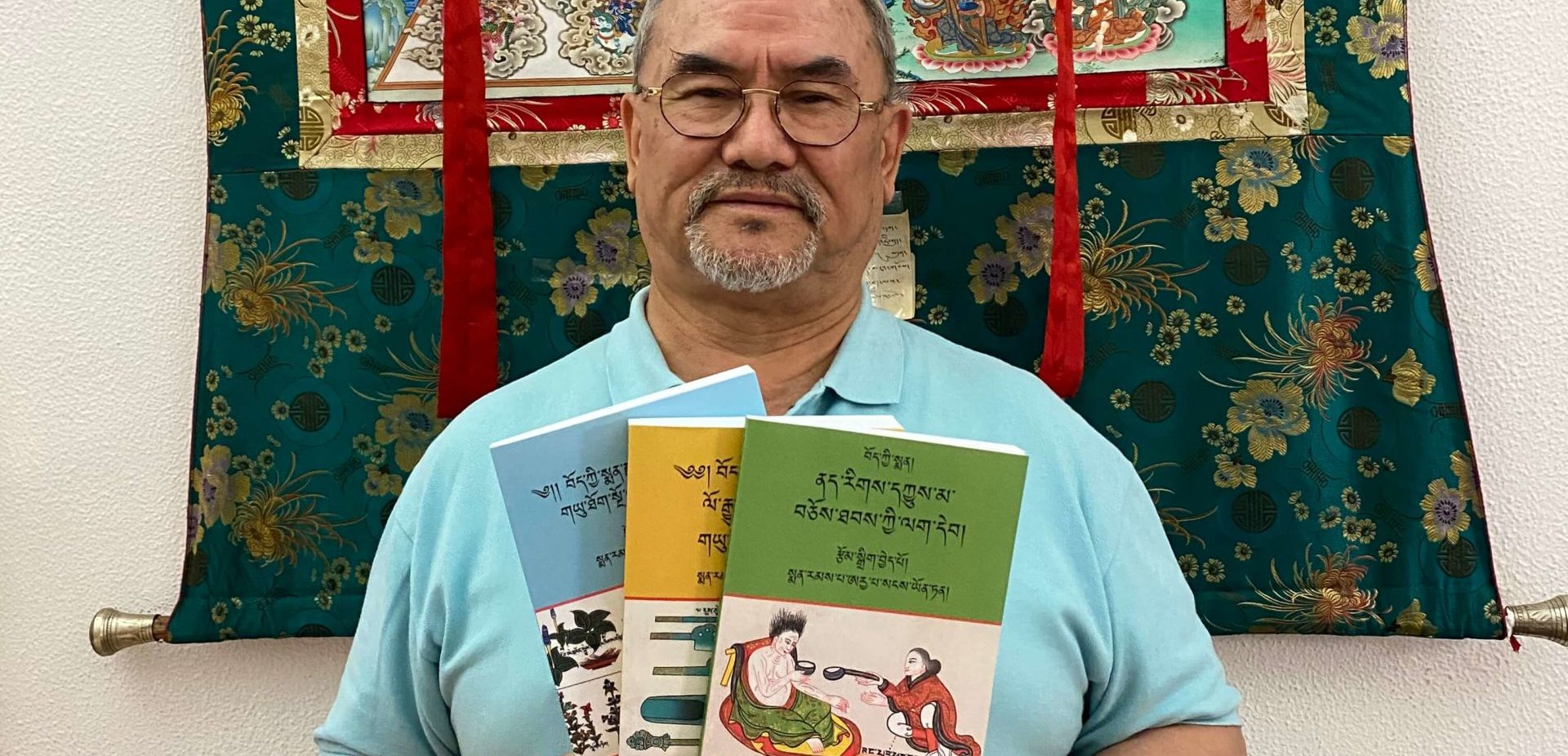 Books on Tibetan medicine
New Light series
The New Light on Tibetan Medicine series is a set of comprehensive textbooks that aims to provide a unique contemporary overview of the science of healing known as "Sowa Rigpa." Based on Dr. Pasang's life-long experience and innovative research, these textbooks set out to be an essential reference work for anyone who is seriously interested to learn about Tibetan medical theory and practice.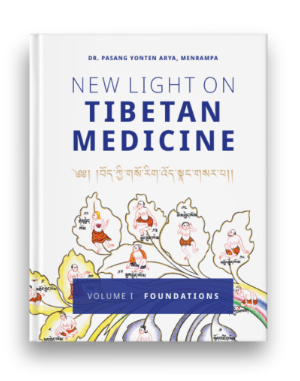 The first book of this series is titled Foundations.This beautifully illustrated volume focuses on Tibetan medical theory and physiology, and also introduces Sowa Rigpa's historical development, connections with Buddhism, and much more.
New Light on Tibetan Medicine
Vol. I: Foundations
(April 2022)
Available via Bedurya Publications. Have a look here to discover more!
In preparation: Vol. II Diagnosis & Treatments and Vol.III Pathologies

………………………………………………………………………………….
Early works
As a young scholar-practitioner, Dr. Pasang Yonten succeeded to author and self-publish three Tibetan-language books on Sowa Rigpa under challenging circumstances: Treasury of Tibetan Medical History, an award-winning account of Tibetan medical history (1989), Manual of Common Illnesses and Their Cures in Tibetan medicine, a highly practical clinical manual for inexperienced amchi (1990, 1995), and Dictionary of Tibetan Materia Medica, an extensive Tibetan dictionary of medical ingredient names (1991). These early works were originally published in India and have all gone out of print.



Original book covers of Dr. Pasang's early works
………………………………………………………………………………….
In 2021, these three Tibetan-language books have been made available once again as high-quality reprints, with a new English foreword via Bedurya Publications.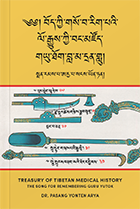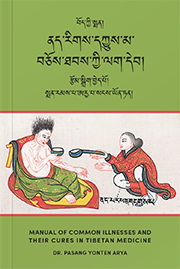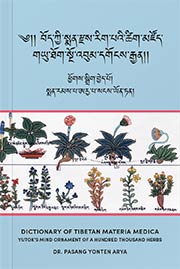 Treasury of Tibetan Medical History
Manual of Common Illnesses and Their Cures in Tibetan medicine
Dictionary of Tibetan Materia Medica

………………………………………………………………………………….
Translations


Dr. Pasang's second Tibetan publication, with the English title Dictionary of Tibetan Materia Medica, was subsequently edited and translated by Dr. Yonten Gyatso, and published in English (1998, Motilal Banarsidass). This edition was then translated into German (2001, Scherz Verlag) and published as Handbuch aller Heilmittel der Traditionellen Tibetanischen Medizin. Both the English and the German versions provide extra Latin scientific and vernacular identifications of the Tibetan medical ingredients, whereas the German edition also includes convenient alphabetical indexes that make it easier to look up specific names.
TME courses textbooks and manuals
Since 2010, Dr. Pasang Yonten Arya has written several textbooks and manuals especially designed for the courses given at TME-Tibetan Medicine Education center and at the New Yuthok Institute (Milan), as well as Medicine Buddha retreats practice texts.
These texts are not available outside of the courses.
Textbooks on Tibetan Medicine (3-year course):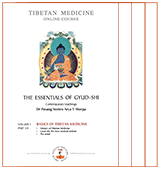 Basics of Tibetan Medicine 1/2/3/4 (2010)
Diagnosis and treatments 1/2/3/4 (2011)
Pathologies I 1/2/3 (2012)
Textbooks on Tibetan Medicine for advanced courses: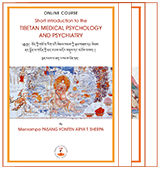 Pathologies II 1/2/3 (2015)
Tibetan Medical psychology and Psychiatry (2018)
Traditional Tibetan Gynecology (2021)
Manuals on medicine making (Specialized courses):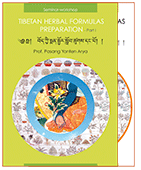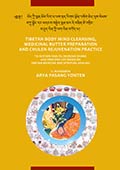 Tibetan Herbal Formulas preparation 1/2 (2013/2014)
Tibetan body mind cleansing, Medicine butter preparation and chulen rejuvenation practice (2019)

Tsalung healing therapy manuals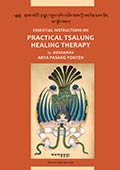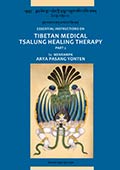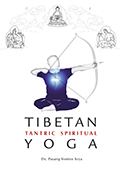 Essential instructions on Practical Tsalung Healing Therapy (English/Tibetan)(2018)
Essential instructions on Tibetan Medical Tsalung Healing Therapy (English/Tibetan)(2019)
Tibetan Tantric spiritual Yoga (2009/2020)
Spiritual practice

Sadhana of the Medicine Buddha, king of Lapis Lazuli healing rays,
called "accomplishing all blessings" (2006) (pecha text)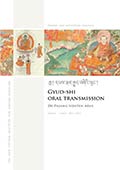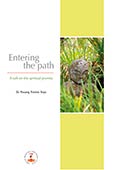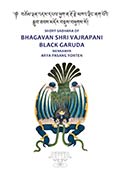 The Gyud-shi oral transmission (2011)
Entering the path (2012)
Short sadhana of Bhagavan Shri Vajrapani Black Garuda (2020)